Whether a woman should get a flu shot during pregnancy or not has come to concern a lot of women. And, the good news is that the Centers for Disease Control and Prevention, the American College of Nurse-Midwives, the American Congress of Obstetricians and Gynecologists, etc approve of its administration.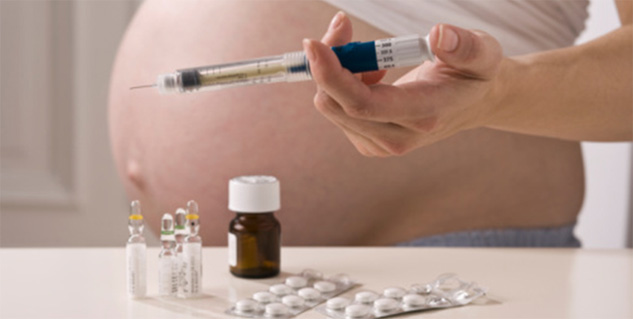 Why is it okay to get flu shot during pregnancy?
Pregnancy is a complicated time for the body and a bout of flu can really set it up for serious complications. One of the most serious or potentially life-threatening health problems that flu can cause is pneumonia. The chances for flu-related health concerns may also be quite high during the postpartum period.

There is quite a lot of evidence to support that the flu vaccine provides protection to the baby after birth. Apparently, the child may receive some of the antibodies from the mother at the time of pregnancy. Also, if the mother is immune to the flu, the newborn will be less likely to catch the flu.

Protecting the newborn is essential because young babies can be at risk of several serious illnesses. Also, it is important to note that babies until the age of 6 months cannot be vaccinated.
What is the flu shot made of?
The flu shot comprises of an inactivated or killed virus. Women who are pregnant must not take the nasal spray flu vaccine, which has live attenuated virus i.e. live but weakened virus.
When should a pregnant woman get the flu shot?
It is wise to get the shot as soon as possible irrespective of the trimester. The shot can be taken at a general physician's clinic or even at the gynac's during prenatal visits. The best time to get the flu shots is around September or October when the flu season is yet to begin. This is also because it takes the body good two weeks to create antibodies after receiving the shot.
Precautions to keep in mind
If you are feeling unwell, or have fever, wait until the symptoms have gone completely before you get the flu shot.
Had a severe allergic reaction to any other flu vaccine? Do not get the shot.
Let your caregiver know if you have allergy to eggs. The flu vaccine has some amount of egg proteins. If you do have egg allergy, you may be asked to take some precautions before you can receive the shot.
Image: Getty
Read more articles in Pregnancy.