The problem of being overweight in men is growing all over the world. A sedentary lifestyle and unhealthy food choices are to be blamed for it. Men suffer from not only self-image issues but also the risk of serious health concerns. From heart problems, joint ailments to low stamina and sexual health, overweight men are open to many health problems.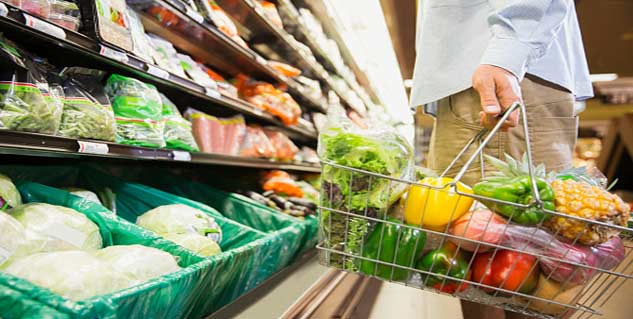 If you want to avoid these problems, taking to weight loss foods is as important as some sort of regular exercise to burn out the excess calories and remain in shape. The foods that help men lose weight are as follows.
Vegetables

Spinach, kale and sprouts are among the healthiest weight loss vegetables. Other vegetables that make your diet healthy are broccoli, beets, alfalfa sprouts and red bell peppers. There are some vegetables with high antioxidant content. These include cabbage, spinach, and artichokes that are needed to fight the toxins. Green dark leafy vegetables are a very good choice when it comes to weight loss.
Salad

Having a salad with your favourite vegetables can help you stay away from unhealthy food cravings. To make a delicious cup of salad, mix fresh lettuce, capsicum, carrot, celery, tomato and cucumber and voila! A hearty meal is ready! You can have even 3 or 4 cups of salad every day. However, do not use too much of salad dressing. Keep a cup of it handy only to dip your veggies from the salad.
Fruits

Fruits contain natural sugar in high percentages but they are not as harmful as the processed sugar that is put in our food. Besides, fruits are also high in fibre. Fruits such as apple, mangoes, guava, pears, pineapples and others are rich in iron and fibre. They help you lose weight, give nutrition and boost the immune system in the process.
Whole Grains

Choose those whole grain foods that are rich in vitamins and minerals but low in fat. Barley, brown rice and oatmeal are some grains that contain potassium and magnesium needed by your body for good health.
Green Tea

After your meals, a cup of green tea is a great way to aid in weight loss. Natural antioxidants in green tea called catechins are very helpful in weight loss. You can also resort to a cup when feeling hungry. This will not only give you the much needed feeling of being full but also boost your metabolism.
(Image:Getty)
Read more articles on Weight Loss