Neither we have the time nor do we have enough money to get the famous "six pack abs" like Aamir Khan, Salman Khan and Varun Dhawan. Yes, also know that the latest trend is to have a ripped body with six to eight pack abs but exercising in the gym is just a far-fetched, that too in this weather we're getting out of bed is just another task. However, if you too wish to have six pack abs, 'Yoga' can help you out.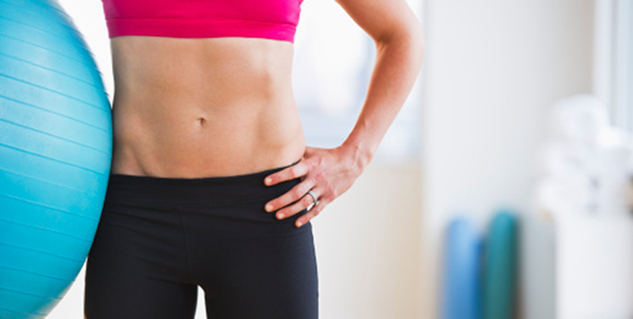 Yes, if you are reluctant to go to gym or workout, try these yoga poses to get six pack abs:
Warrior Pose
This yoga pose works on the hamstrings, the strength of your feet and builds the core power. Take a yoga mat, stand on it and slowly spread your feet wide. Slowly forward bend your right knee and spread your arms wide apart in such a manner that it is parallel to the floor. Stay in the pose for as lng as you are comfortable, then release. Now, repeat on the other side.
Child Pose
This pose here can give you toned abs and an improved digestion. This pose can relax your body. If you have neck, shoulders or any sort of back related problems; this pose is ideal or you to try as it can offer you relief. Take a yoga mat. Kneel down; bring your knees closer to each other while you sit on your feet. Slowly exhale and bend forward, touch the floor with your forehead. Stay in the position for 15 to 30 seconds, now take a deep breath and come back to the previous position.
Mountain Pose
This pose is very simple and has the maximum effect. Regular practice of this pose can tone your abs. Stand and slowly spreads your legs apart. Now, raise your hands above your head. If possible, bend backward, just a little. Stay in the position for 15 to 30 seconds and then release. Relax and then repeat.
Downward facing dog pose
This posture is can help you have a healthy liver and kidney. It can also boost your digestion and can give you strength from within. Stand on your hands and feet while your hip is elevated up high in air, imitate a dog. Slowly inhale and exhale. Stay for a few breaths and then come back to the initial position.
Image Source: Getty