Has anyone ever warned you about disturbed and sleepless nights after pregnancy? No? Here are some more things that happen after pregnancy that no one warns you about.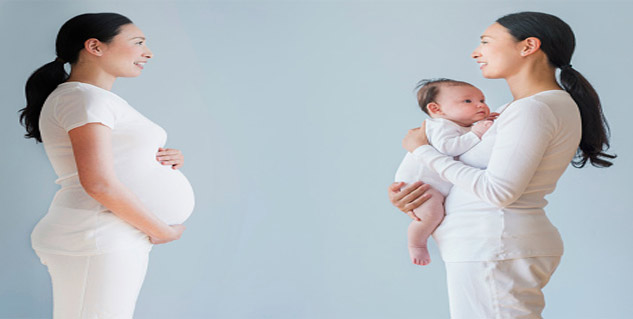 The residual discomfort

Mothers may have warned you about pain during childbirth, but no one would have told you how it can last longer after the delivery. Soon after the delivery, the uterus starts contracting and this can cause severe or mild cramps. It might take almost six weeks for the uterus to take back its pre baby shape.
You can anticipate vaginal discharge

Once you are done with the post delivery activities and reach home, chances are you will have significant vaginal discharge. But, the quantity of blood and discharge decreases gradually, leaving you with spotting that might take few months to go back to normal.
You might lose hair

There may have been days when your pregnancy agreed with you and your hair looked thick. Well, this happens because of increased estrogen levels, but once your hormones return to pre pregnancy level, your hair will start falling at a significant rate and they may even take six to twelve months to stop.
You may have problems urinating

After you have given birth, your bladder may not send you the message that frequently as it used too. In such a case, the best thing you should do is to take frequent trips to the restroom irrespective of whether you want to or not. If you don't take a leak every now and then, you might end up embarrassing yourself and even triggering urinary infections.
Your baby fat won't go off that easily

Soon after delivery, you will want to get back to your old self as soon as possible, but parenting and social life might get in between. The stress you feel while managing your child might interfere with your efforts to tone up. It might take up almost a year or more for your body to get back in shape.

Now that you know what pregnancy has in store for you, would you still take the leap? Well, it is worth all the pain!

Image source: Getty

Read more articles on Pregnancy.