According to science, those who exercise not only live longer than people who don't, but also have a better quality of life as they age. However, working out can also turn hazardous and harm your health without you realising it.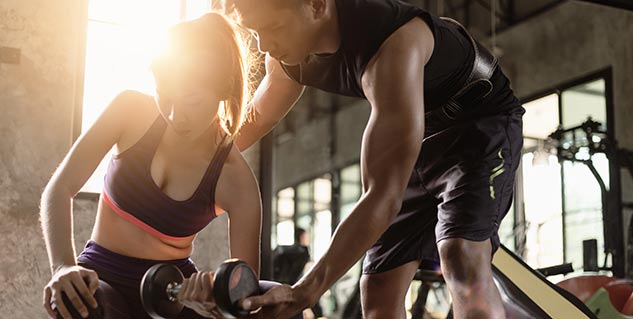 One of the dangers of working out is the threat of exposure to chemicals/toxins in sportswear that you wear while exercising. Toxins lurking in fitness garments can pose risk of several health problems.

Here are some toxic chemicals that are hiding in your exercise attire.
Phthalates



These are a family of chemicals used as platicizers in textile printing. They are associated with increasing risk of many cancer forms and reducing testosterone.
Teflon
The non-stick additive teflon is added to many fitness garments to make them wrinkle-free. If it is labelled "no-iron", it contains teflon. Skin rashes, lesions that can be cancerous, unexplained fatigue, unexplained headaches, vision problems, breathing difficulties, sinus infections, sudden inflammation and pain are some of the health risks associated with teflon.
Formaldehyde



Some fitness fabrics contain formaldehyde, a chemical linked to 30 percent increase in lung cancer, skin/lung irritation and contact dermatitis. It is added to make clothing anti-wrinkle, waterproof and perspiration-proof.
PFCs and PVCs



PFCs, poly-and per-flourinated chemicals, are used in water-proof clothing. The chemicals are toxic to humans. If you are into yoga, you might need to be careful about which yoga mat you use. A toxic PVC mat laced with hormone-heckling plastic chemicals can cause several health problems, including skin irritation.
Polyester



Polyester is quite a popular fabric used in fitness garments. The fabric is not 100% safe as it may cause skin irritation that can get so severe as to cause dermatitis. Also, it can trap moisture and thereby, increase the risk of infections.
If you feel itchy after a workout, your clothing could be the source. The synergic effect of chemicals and toxins present in the garment can cause the trouble. Look for natural fabrics such as silk, cotton and wool. These are naturally antimicrobial, antibacterial, and better at thermal regulation. Avoid those marketed as "odour-free", "antimicrobial," or "Microban." These fabrics contain chemicals that can harm you.

Image source: Shutterstock