All that fanfare around the launch of Flibanserin, more commonly called the 'female Viagra', has now been proven to crush mounted expectations of women. The drug which was approved by the US in 2015 as a treatment for low sexual desire in women has been found by a new study to address the problem no more than other ineffective treatments available in the market.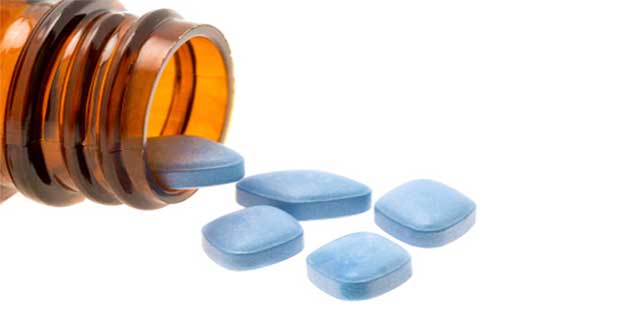 What does the study say?
According to the study published in medical journal JAMA, the female Viagra offers only marginal benefits to women. The study also found that 1 in 3 women who took it experienced side-effects, which included dizziness, nausea and fatigue. This is precisely why the US FDA(Food and Drug Administration) in 2010 and 2013 had declined to approve it.

About the drugFlibanserin is sold under the brand name Addyi. It had been approved by US FDAin 2015 for treatment of hypoactive sexual desire disorder. It was thought to affect 10 to 40 percent of women. It may be available in Britain in the future.

According to the research, all that the drug helps women with is half or one satisfying sexual encounter in a month. Scientists had analysed eight studies of 5, 900 women to conclude that Addyi caused a "one-half of an additional sexually satisfying encounter per month, which is marginal".

The biggest concern surrounding the drug is the side-effects that 1 out of 3 women, who tried the drug, experienced. Apart from aforementioned side effects, it may also cause low blood pressure, fainting spells and also unconsciousness if the drug was mixed with alcohol.
Can Viagra be enough for women with low sexual desire?
If the efficacy of Viagra for men and Viagra for women is compared, the former has been found to be rather more successful than the latter. This is because Viagra for men treats sexual dysfunction by relaxing blood vessels in the male reproductive organ to allow effective erection. While that is pretty much the scope of treatment required for sexual problems in men, sexual problems in women are more psychological than physical. This is why there are at least 26 FDA approved sex drugs for men. Women are rarely disoriented from sexual matters because of a low libido. So, the female Viagra helps to normalize the balance of dopamine, serotonin and noradrenaline levels in females.


There may be more than one factor as to why women develop a disinterest towards sex. These may include low self-esteem, a mundane relationship, growing age, etc.
Image source: Getty
Read more articles on Womens health