It won't be wrong to say that periods are nightmare for almost every woman. The misery only gets worse for those who are approaching menopause, so much so that losing period can leave some women feeling like they are losing thier mind, too.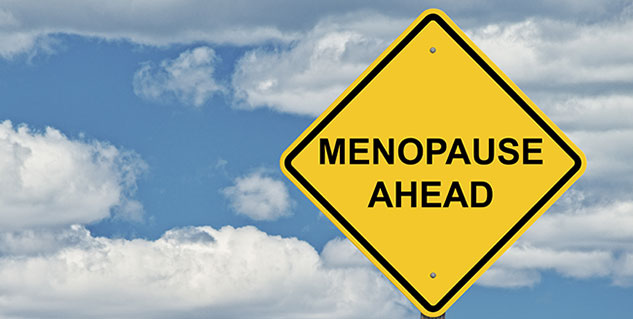 Yes, while hot flashes, night sweats, vaginal dryness, insomnia and urinary incontinence are some of the common symptoms of menopause, some researches suggest that 60 percent of perimenopausal women experience "unfavorable" memory changes as well.

According to general consensus based on some longitudinal data (like the study of Women's Health Across the Nation), some women face cognitive difficulties and mood changes during perimenopause and early post-menopause phase, which gets back to normal once you enter further into menopause.

Some huge stressors like dealing with your job, taking care of family and looking after your aging parents could take toll on your brain, especially when you're about to hit menopause but you can fight back by following the below given steps.
Taking good care of your heart
Suprisingly, your heart and head have more in common than you think. As per a study published in the Journal of the American Heart Association, cardiovascular disease, hypertension, diabetes are linked with an increased risk of mental decline in postmenopausal. The connection is likely due to the healthy blood flow throughout the body.

Giving the connection between your heart and head,promoting factors that maintain the health of cardiovasular system, you can perk up your brain health and wellness. You can keep your mind sharp by controlling issues like high blood pressure, diabetes and abnormal cholesterol and giving you habits like smoking.
Take up running
It's no news that exercise makes you feel better,but it can do a lot more for your brain too. Australian review of research analysed number of studies and what they found in all those studies is exercise can lower rates of cognitive decline in postmenopausal women. If not running, you can consider going for cadio as heart pumping workouts can boost health the most.
Make a schedule for sleep
Hot flashes can massively disrupt your sleep. Not getting proper sleep can affect your brain as well. According to a study published in the Journal of the American Geriatrics Society older women who slept five or less hours a night had worse cognition skills than those who slept seven hours. So, make sure you get ample sleep you don't to lose your memory.
Image source : Getty
Read more articles on womens health
For more such stories, Download Onlymyhealth app