Heart diseases basically mean those that include conditions that affect the heart, such as coronary heart attack, congestive heart failure, and congenital heart disease. The numbers for the total number of deaths due to cardiovascular diseases is alarming, in the South East Asia, 36,16000 people died in the year 2008, and the global number stands at 17.3 million a year. Such a dangerous disease is the result of a terrible lifestyle mostly, and yes genetic factors do come in play at times.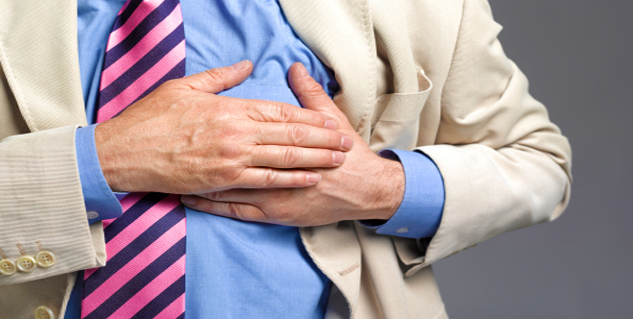 [Read: Some Lesser known Facts about Heart]
The treatments for heart diseases vary, and here are the options available for you:

Lifestyle Changes

If you are suffering from a heart disease then you will have to opt for lifestyle changes, regardless of the fact whether your heart disease is mild or severe. Your doctor will definitely recommend lifestyle changes for you which includes following low fat and low sodium diet, exercising for at least 30 minutes every day, quitting smoking, and limiting your intake of alcohol or in some cases no alcohol at all. All of these changes that you do in your daily life are very necessary for you to treat or sometimes cure heart diseases.
[Read: Benefits of Exercise on the Heart]
In your diet you should include whole grains, fat-free or low-fat dairy products, and protein foods, such as lean meats, poultry without skin, seafood, processed soy products, nuts, seeds, beans, and peas. Also do not drink flavoured sodas and other sugary drinks, take refuge in good old plain water. One of the most important changes is to steer clear from obesity or over weight, as being overweight can definitely lead to coronary heart disease. Also, one must never be under stress as getting upset or being angry can lead to a heart attack.
Medicines
Medicines can also be helpful to treat heart diseases if your lifestyle changes aren't enough. Medicines can be of good help for the following reasons:
They reduce your heart's workload and relieve CHD symptoms
They decrease your chance of having a heart attack or dying suddenly
They lower your LDL cholesterol, blood pressure, and other CHD risk factors
They prevent blood clots
They prevent or delay the need for a procedure or surgery, such as angioplasty(AN-jee-oh-plas-tee) or coronary artery bypass grafting (CABG)
Women who have coronary microvascular disease and anemia may benefit from taking medicine to treat the anemia.

Procedures and Surgery

There are two types of surgeries that are angioplasty and Coronary Artery Bypass Grafting (CABG), and it is decided upon by the patient and the doctor whether it is the right treatment or not.
Angioplasty is basically a nonsurgical procedure and it opens the blocked or narrowed coronary arteries, this is also called percutaneous coronary intervention (PCI). Here a thin and flexible tube with a balloon or some other device at the end is threaded through the blood vessel to the narrowed coronary artery. Then the balloon is inflated to compress the plaque against the wall of the artery. This process has the ability to improve the blood flow to your heart and relieve chest pain.
CABG is a surgery that removes arteries or veins from other areas in your body and then uses them to bypass narrowed or blocked coronary arteries. The surgery can be effective in improving blood flow to your heart, relieve chest pain, and possibly prevent a heart attack.

Cardiac Rehabilitation

Cardiac rehabilitation may be prescribed to you by your doctor after angina or angioplasty, almost everyone who has CHD can benefit from cardiac rehab. Cardiac rehabilitation is a beneficial medically supervised program that can improve the health and well-being of people who have heart problems.

Read more articles on Heart Health