How many times does it happen that you picture some color on your hair and when the final touchup is done, the hair color is not even close to what you had imagined. Yes, it so happens when you dream of having highlights but many a time the parlor people get it all wrong. It is not because the hair dresser is not skilled enough, it is because of a very minor factor, which you don't even pay heed to.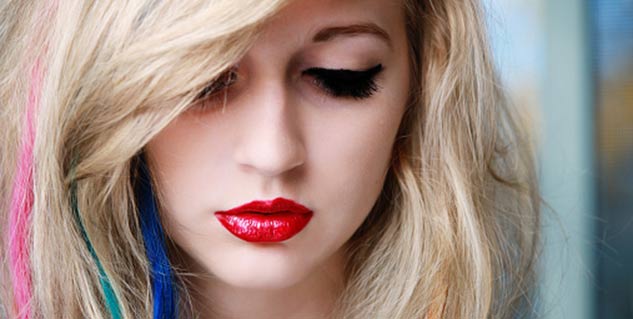 Yes, hair toner for hair color highlights is an important factor and can entirely change the look of your highlights. Many people reading this don't know what a hair toner is, so let us give you a little insight on hair toners for your highlights.
What is a hair toner?
A solution that allows you to refresh and somewhat shadow the uneven color pattern of your highlighted hair is known as a hair toner. Toner is good for your hair and also, it can make your streak or highlight color look more prominent. There are few people, who tend to bleach their hair and bleach is a bit harsh on hair. At that time, the toner is something that can make your bleached hair look better.
What exactly does a toner do?
When you color your hair with highlights, toner is the thing that helps the color to blend in with your other normal colored hair, making it look natural. Other than that, toner helps you achieve the perfect shade that you need by neutralizing the previous hair color.

When you are looking for natural shine in your hair, toner helps you enhance the base color of your hair. Whether you are going for a shade dark or a shade lighter or just want a multi-layered look, the best option is a hair toner that will help to even the color through the strands.

When you are bleaching your hair and after that when you are about to wash your hair, toner can help you to have a better looking color in your hair. Yes, the prime job of hair toner is to make your hair color look more than just better.
There are times when people trying to get their colored for the first time, don't get the desired results. If at that time, toner is being used, it may help one acquire a more natural looking color and that will blend in just perfectly with your current base hair color.
How to choose a hair toner?
Selecting a color
Select a color carefully. Usually the toughest part of buying a color is selecting the right color and when you are buying a toner, it is different from buying a color because toners are not exactly are colors, they are an agent to neutralize the color by balancing the pigmentation.
Ingredients
Before buying any toner, make sure that the toner doesn't have any harmful chemicals in it. Try and look for toners that are natural and don't have ammonia in it.
Permanency matters
Decide on longevity of the toner. There are permanent hair colors and then there are semi-permanent colors. And then there are toners that are permanent and semi-permanent. So, it is for you to decide the longevity of the color and accordingly you can decide the permanency of the toner.
Image: Getty
Read more articles in Beauty & Personal Care.