Experimenting with hair colour could often lead to nagging catastrophes. For example, the shade may be appearing grossly inappropriate or there could be serious flaws in the application techniques.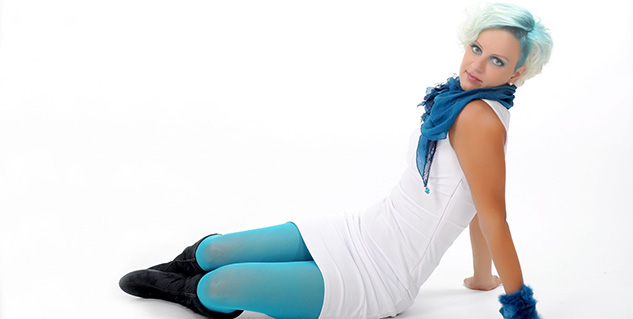 In fact, you may have developed a disinterest for your persistent hair colour shade. All of these would herald the need of getting rid of it, as fast as possible. This, however, isn't just as simple as it sounds. You would need to be aware of some specific measures of how to remove hair colour effectively and easily.
Easy ways to remove hair colour
Hair colour would require at least 2 to 3 full days to penetrate the cuticle. Its best to attempt a removal before the colour sets in. If you start within 48 hours of application, the chances of removal are bright. Some of the common home based remedies to remove hair colour include:
If you have donned chemical based hair colour, a hot hair wash can often tone it down a few shades. Complete removal, however, may not be a possibility. Make sure you do not use water that's too hot as it might damage your strands and stunt growth.
[Read: A Guide to Choose the Right Colour for your Hair]
A massage with hot olive oil of extra virgin quality could also help in removing chemical based colours. You need to refrain from using oil that's excessively hot to avoid scalp and hair damage.
If the colour of your hair dye is green, tomato juice is an ingredient that can help neutralise the shade ideally.
Hair gels and shampoos are known to open up the hair cuticle with the blowing effect. Therefore, they might prove to be useful in removing permanent hair colour effectively. Washing your hair, however, with such a shampoo would not remove the colour altogether. They would just aid the removal process with subsequent washes.
There are some tried and tested hair colour removal products available in the market. You would require expert guidance when choosing one. Seek expert intervention for selection and learning the art of hazard free application.
[Read: How to Color your Hair without Using Harsh Chemicals]
If your efforts towards attempting to learn how to remove hair colour go in vain, the only available option is to choose professional hair colour removal. You need to pay up and book an appointment with a stylist who specialises in colour removal for freedom from unwarranted hair colour.

Learning how to remove hair colour could seem like a daunting challenge for many. Therefore, care should be advised while selecting your hair colour and adopting the right application techniques to avoid such calamities.
Image: Shutterstock

Read more articles on Hair Coloring.
For more such stories, Download Onlymyhealth App.