What is it that you are so busy doing that you cannot keep a check on your diet? When was the last time you had a fruits, or even a glass of milk? If you want to keep fit and be active then you must adhere to a healthy diet. Eating healthy foods is one of the best ways to keep fit, of course your regular physical activities must also commence. You may one of those who think that he or she is adhering to a terrific diet, one that is just right. Unfortunately your waist line and the overall laziness suggests otherwise. Want to get active and fit? Here are some healthy eating habits for you.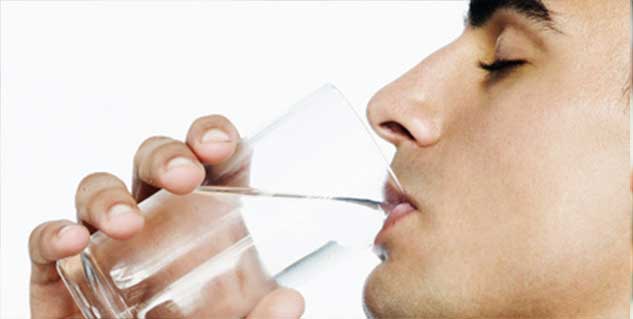 Avoid sugar
After eating a nice breakfast when you add five spoonful of sugar into your tea you ruin everything. Then when you guzzle up a bottle of sweet tasting juice you ruin things further, and just like that for the entire day you keep consuming sugar. Result? Everything is ruined. Studies have repeatedly shown that those who drink sugary beverages happen to have a greater risk of obesity and a lower intake of fiber. The start to a healthy diet plan is to minimise the use of sugar and trying to cut it off eventually.
Also read : 7 Components of a Balanced Diet
Drink water
When you learn in Biology that without water you will fall ill and eventually die, doesn't that tell you how important it is for your body? By water we do not mean iced tea or carbonated drinks, it is plain and simple water. Drinking enough water allows all the vital organs in your body to function in the correct manner, and you are expected to drink at least six to eight glasses of water a day. Then again do not go over the top with drinking water, anything in excess is not good. Drink water and flush toxins and waste products of natural cell metabolism.


Eat breakfast
A rule of thumb in the world of healthy eating is eating breakfast, and you will achieve great weight loss with this. Now eating does not mean munching on junk food first thing in the morning, or eating left over items from the other night's party. When you eat a healthy breakfast you do not stay hungry for the rest of the day, and you will decrease the likelihood of eating junk food. A good breakfast includes protein, carbohydrates, and all the essential minerals and vitamins. Once again researches have shown that those who skip breakfast have high chances of getting fat.
Also read : Can digestive biscuits really serve your health?
Snack healthy
French Fries, burgers, and snacks fried in oil and ghee are not healthy snacks. They are very bad for your health and will land you in trouble for sure. When you feel hungry eat nuts, eat fruits, drink fresh juice (not packed ones), have a slice of brown bread, eat oats, eat muesli, eat anything that will build your body and keep you well. If you are someone who struggles with overeating then you should eat breakfast every day. You will be surprised to see the difference.

You should also make it a rule to eat early dinner and stay awake for at least an hour before sleeping. Make sure that you stick to your diet plan and the routine.
Top image source : getty
Read more articles on Healthy Eating
For more such stories, Download Onlymyhealth app