A new study has revealed that drinking cranberry juice has the potential to play a very important role in protecting the body against cardiovascular diseases. The researcher of the study Rodriguez-Mateos of the University Duesseldorf had earlier said that cranberry juice is a rich source of phytonutrients that include proanthocyanidins, phenolic acids and anthocyanins.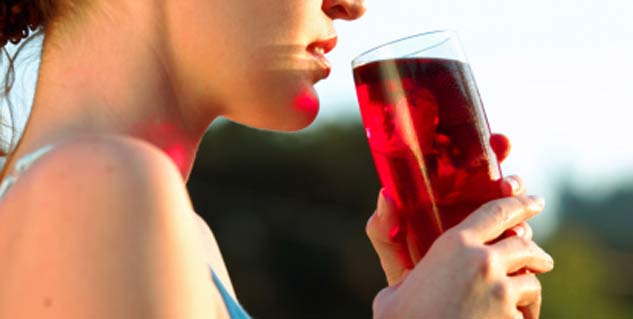 In the study, the researchers had given ten healthy male subjects between the ages of 18-40, about 450 ml of sweetened cranberry juice that was made from concentrate. The concentrate was prepared with water to make concentrations ranging from 0 to 117 percent.

Blood as well as urine samples were collected for 24 hours after consumption to tell if there were any changes to plasma and urinary cranberry-derived polyphenols.

The of the cranberry juices were seen to have benefited flow-mediated vasodilation, which included 25 percent of cranberry juice that was equivalent to commonly consumed cranberry juice cocktail. The highest concentration of cranberry-polyphenol juice had shown improvements in systolic blood pressure.

Cranberry juice was seen to improve the defensive action of the circulatory system in improving cardiovascular health. It had also reduced chances of developing atherosclerosis, but played a very good role in improving kidney function, waste filtration and hormone delivery.

Rodriguez-Mateos said that their results put out groundwork for better understanding of potential vascular and cardiovascular health benefits of cranberry polyphenols, pointing the improvements in vascular function from drinking two cupfuls of cranberry juice.

Read more health news.
Image source: getty
Source: financialexpress.com