Bodybuilding is a test of strength and endurance which requires a lot of concentration and resolve to achieve the desired goal. Besides these, the road to bodybuilding also depends on planning a proper workout, diet and above all, following correct exercise schedule. It is important for the bodybuilders, especially beginners, to execute the correct form of an exercise beginning with slow and light workouts and gradually increasing the pace thereafter. The newbies also need to understand the possible effects of certain exercises on different body parts.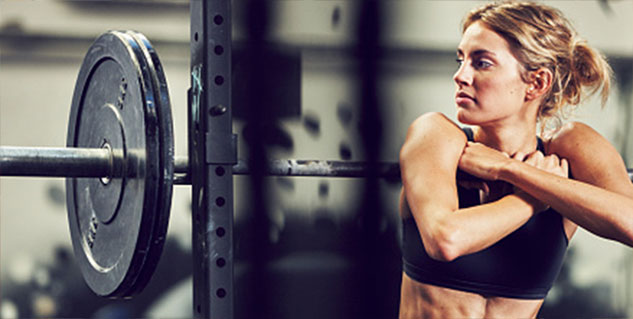 If you are a beginner, take plenty of time to rest in between your exercise sessions to avoid over-training. Read further to know more about the perfect bodybuilding exercise for you.
Chest exercises
Considered a safe bet for the beginners, the seated chest press is done to tone and increase strength and endurance in the chest muscles. The main focus of this exercise is on the chest muscles besides the triceps. While using the machine, do not forget to adjust it according to your height. Take the help of your gym instructor when using it for the first time.
Shoulder exercises
All of us want a strong and sturdy set of shoulders. For the first timers, getting powerful shoulders can be a daunting task. By using shoulder press machine, you can tone and develop your shoulder muscles before gradually moving on to more advanced exercises. There are a wide variety of different shoulder press machines available, but they all do the same job.
Abs exercises
Using the ab crunch machine is one of the best ways to get a perfectly toned muscle around the abs. Abdominal muscles are considered the most difficult part of the body to work on. Doing the abs exercise will remove the extra fat from the stomach area, making it more conditioned and strong.
Bicep exercises
To get well-shaped biceps, beginners are advised to use the bicep curl machine, which is easily available in most gyms. This machine gives the biceps an intensive workout and shapes them up. Before using the arm curl machine, it is imperative to know the correct way of performing the exercises to avoid any mishap.
Leg extension
The leg extension exercise is performed to target the leg and quadricep muscles. Beginners may take the help of a quad machine or even free weights to do this exercise in case the machine is not available. This exercise also works the thigh muscles besides working on legs. It is recommended that you avoid the leg extension exercise if you have knee problems.
Important tip
Before grabbing the weight machines, workout for 10—15 minutes to warm-up your body by using a treadmill or by stretching. It will help your body to loosen, providing required flexibility.
Image Source: Getty